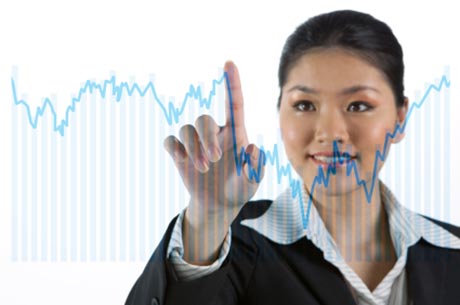 1291 Life's Ups and Downs
Adelina talks with Chris about some of the lessons she has learned in her life .
Transcript
Slide Show
Audio Notes
Chris: Hi, Adelina. So, let's talk about ... about life in general. Could you tell me a bit how ... how has been your life, some highlights up till now?
Adelina: Well, I don't know. I can say my life is like a roller coaster so I don't know, I think life is all about learning lessons and I completely agree when they say that when you stop learning lessons then you are ready to die. So I don't know, I think I'm learning experiences and lessons every day.
Chris: Explain me why you would say you're like a roller coaster, your life is a roller coaster. Like, you travel a lot or you ... I don't know, explain that.
Adelina: Yeah, my life is a roller coaster because I hate routine so because of that I travel a lot and I change job a lot and I change friends a lot. Well, I still keep them but I'm not with them I'm not like a girl that lives in a village and she always hangs out with the same people and everything so that's why maybe my learning experiences are much more in volume than a person that they are like robots that they do every day the same routine and the same things all over again so they will learn less lessons than me for example.
Chris: So in a way you're not like a stable person?
Adelina: No I'm not. Who wants to be a stable person?
Chris: Well, I guess there are different opinions about that.
Adelina: Yeah, of course but it's like for me, to do every day the same, to have all the future so planned, it's like a movie you've already seen.
Chris: Yeah, that seems more like ... like you said that you're quite spiritual that you have a lot philosophies about that but it could also turn out bad for you.
Adelina: Why?
Chris: I mean, of course, you're not a stable person, you want to try new things but not everything you try has a happy ending.
Adelina: No, but I think if I keep trying I will find my happy ending, but my really happy ending.
Chris: I guess that's the real idea behind learning.
Adelina: Yeah, and also to get better, to challenge yourself. Like, I don't know, I'm very critic with myself and I think it's good because at the end of the day, it's the only way you can get better.
Chris: Yeah, and is there an example, a highlight of, for example when you fail that something and learn that important lesson in life?
Adelina: I don't know, I cannot say something specific. but I fail ... when I fail I don't blame anybody else, I blame myself because I trust people or because I put too much faith in something. I don't have the only control of it. That's when I fail, when I trust other people and there are so many people with two faces and they don't turn the way they are selling themselves, you know. So that's when I fail because I trust too much.
Chris: Okay, thanks for that.
Adelina: Thank you.

Vocabulary notes (text only) explain key vocabulary and phrases from the interview.