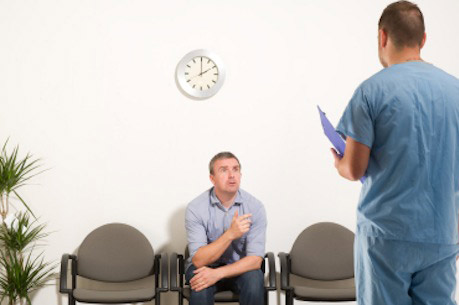 1249 Life on the Road

Todd talks about his time as a digital nomad, working without a permanent residence.
Julia:
What about meeting people? What about like a social life or just basic human interaction? How does that work?
Todd: Usually you meet lots of people but there's a couple of things you need to do. One is I usually stay away from anything touristy or where the tourists are because people just assume you're a tourist and nobody will bother to meet you. The best place to meet people though is a gym. So in every city, I would go to, I would sign up for a gym for two weeks or one month and you always meet people there. So gyms are great, you meet people right after work. You kind of feel like you're in a normal work flow. Parks, you meet a lot of people in parks. You go to where the local people are, maybe a food court or libraries, stuff like that, so usually places where people are actually trying to do something productive, either study or exercise or whatever, you meet people.
Julia: That was going to be my next question. What about your health? How do you maintain a health when you're living that kind of...
Todd: Well, yeah, you gotta eat well and you gotta exercise. I did go to the hospital in Chiang Mai because a dog bit me. Yeah.
Julia: Oh, no. Did you have to get rabies shots?
Todd: I had to get a rabies shot and it was really cheap so in most countries healthcare is really cheap. Thailand healthcare is excellent, I mean absolutely fantastic. And you know Vietnam it's cheap. You know even in big places like Taiwan or Korea, you know, you'd be surprised like it's not that expensive. You just got to go to the hospital and they'll sew you up.
Julia: And language problems? Did you ever have any language issues?
Todd: No, usually not. I mean like I lived in Thailand for four years so I can speak Thai but like Taiwan everybody spoke really good English. I went to Korea, didn't know a word of Korean. I stayed there for six weeks working from there and everybody was so nice. A lot of gestures so I got by and actually I remember getting on the plane to go home from Korea and I realized I didn't know even how to say yes and no in Korean or one, two, three, four, five and I was in their country for five weeks, six weeks. So, yeah, the Koreans were very nice.
Julia: Good.
Todd: So have I sold you? Would you like to give it a try?
Julia: Yes, I would but I, my problem is like motivation. Like if I'm not given a schedule, if I don't have deadlines, if it's all up to me, I, you know, I'd just spend all day at the beach and go for a massage, maybe do some shopping, go to a club, or something. I can't see myself working when I feel like I'm traveling and on holiday. I don't know.
Todd: Yeah, that's the catch.
Julia: The mindset, I guess yeah.
Todd: Yeah, that's the hard part.

Vocabulary notes (text only) explain key vocabulary and phrases from the interview.
living arrangement

This is the best living arrangement I've ever had.

Your 'living arrangement' is the place that you live and the people you live with. Notice the following:
The living arrangement in the dorms is very difficult for some people.

They have a very difficult living arrangement right now.

(a little bit) leery

I was a little bit leery about living with roommates, but I also didn't want to live alone.

If you feel 'leery' about doing something you are apprehensive or nervous about it. Notice the following:
She always feels a bit leery about doing new things.

Are you leery about moving away?

close to tears

We were close to tears from laughing so hard on the train.

If you are 'close to tears' you are almost to the point of crying. In the example it refers to crying from laughing so hard. Notice the following:
She was so frustrated that she was close to tears.

The team was close to tears when they lost the game.

squabbles or tend to come up

The little squabbles that tend to come up seem to be solved fairly quickly.

'Squabbles' are small arguments that naturally happen when you live with someone. If something 'tends to come up' it happens naturally to everyone once in a while. Notice the following:
Little squabbles tend to come up all the time in life.

My sister and I squabble all the time.

leave (everything familiar) behind

It's what's to be expected when you leave everything familiar behind and have new experiences.

If you 'leave everything behind' in this sense you move to a place where nothing is familiar to you. Notice the following:
Would you be scared to move to a new place and leave everything you know behind?

When you go to college you leave your childhood life behind.