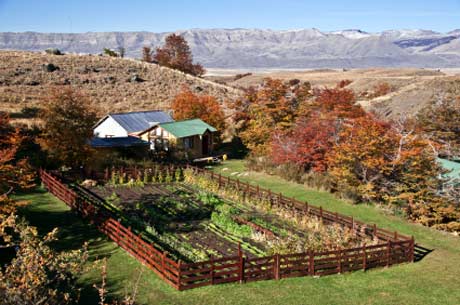 1250 Childhood Memory

Daniel talks about some fond memories of growing up in the country in Chile.
Vella:
So Daniel, let's talk about childhood memories. Do you have any fond memory?
Daniel: Well, yeah, I do. I had a great time when I was a kid but definitely my best memory is, well, holidays. When I was a kid in Chile, we used to have a three month summer holiday and it was brilliant because I used to go to the countryside to my great-grandma's house and she had kind of a hostel at that time and it was brilliant because you had people coming in and out all the time, new people. The town was like really, really small and everything was so natural so I got to spend three months every summer in a really nice place doing nothing but playing with my friends all the time, going to the beach every day and like having amazing food. It was too good to be true, seriously. Unfortunately like then I grew older and I couldn't have the three months so I was going like, I don't know, two weeks and stuff like that. And then lately I couldn't go any more so it's shame but at the same time it's a great, it's really good that I got the chance to do it and I got the chance to experience it and I think that's one of my great memories of my childhood.
Vella: So you go there every summer?
Daniel: Well, not any more but I used to go there when I was a kid every, pretty much every summer, yeah.
Vella: So how did you spend the time? Like what did you do? Did you just play with friends or...?
Daniel: Well, yeah, I used to get up really late every day then I don't know go for a football game with friends then, I don't know, having an amazing lunch. In the afternoon going to the beach, coming back, have dinner and then go out and play again. It was really like the same thing every day but at the same time since I was playing every day it didn't feel like a routine so, I don't know, three months doing that every year was amazing.
Vella: I mean food and friends, my definition of having fun.
Daniel: Yeah, yeah, it is definitely, yeah.
Vella: So you had three months holiday?
Daniel: Yeah.
Vella: Summer holiday? That's pretty long.
Daniel: Yeah, it's because, well we finish everything in December before Christmas and New Year so you have pretty much the whole of December plus January and February. That's the summer in Chile.
Vella: Interesting, summer in December.
Daniel: Well, yeah, it is actually.

Vocabulary notes (text only) explain key vocabulary and phrases from the interview.
living arrangement

This is the best living arrangement I've ever had.

Your 'living arrangement' is the place that you live and the people you live with. Notice the following:
The living arrangement in the dorms is very difficult for some people.

They have a very difficult living arrangement right now.

(a little bit) leery

I was a little bit leery about living with roommates, but I also didn't want to live alone.

If you feel 'leery' about doing something you are apprehensive or nervous about it. Notice the following:
She always feels a bit leery about doing new things.

Are you leery about moving away?

close to tears

We were close to tears from laughing so hard on the train.

If you are 'close to tears' you are almost to the point of crying. In the example it refers to crying from laughing so hard. Notice the following:
She was so frustrated that she was close to tears.

The team was close to tears when they lost the game.

squabbles or tend to come up

The little squabbles that tend to come up seem to be solved fairly quickly.

'Squabbles' are small arguments that naturally happen when you live with someone. If something 'tends to come up' it happens naturally to everyone once in a while. Notice the following:
Little squabbles tend to come up all the time in life.

My sister and I squabble all the time.

leave (everything familiar) behind

It's what's to be expected when you leave everything familiar behind and have new experiences.

If you 'leave everything behind' in this sense you move to a place where nothing is familiar to you. Notice the following:
Would you be scared to move to a new place and leave everything you know behind?

When you go to college you leave your childhood life behind.