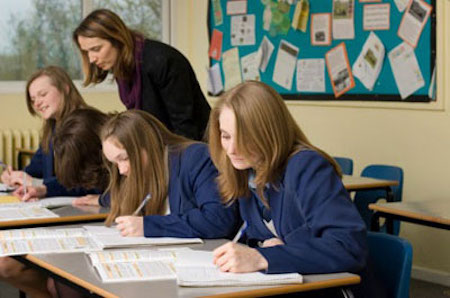 659 Learning Languages
Deanne speaks four languages fluently. She gives language learning tips.
Todd: So, Deanne, you are saying that you can, now you can look at someone and tell what sign they are -- their horoscope sign?
Deanne: I can't look at somebody but I can speak with them and a lot of their characteristics and how they think. I can try. Usually I'm right but I'm not a gypsie or a forutune teller but I can usually pretty much predict it. Yeah.
Todd: It's pretty amazing because earlier you said that you could guess my sign and we gave you a couple hours and you did it.
Deanne: Yes. Yes.
Todd: And you guessed that I'm a Libra.
Deanne: Yes.
Todd: So how did you know that I'm a libra?
Deanne: Well, pretty much I was speaking with you and I knew that you were either a Virgo or a Libra at the beginning because of your personality. You're very mysterious but I can also tell that, for example, outside you show confidence but inside you're very, very sensitive, so and that was one thing, "So he's either a Libra or a Virgo" but then when I spoke with you later I noticed that you were very, how would I say, you thought a lot, you're pondering a lot of things, and Libra's are very, very, how would I say -- they think a lot and they can't easily make decisions. They like it when other people help them make decisions.
Todd: Really.
Deanne: So they usually need that. Yeah. So that's why with all those things, I was able to guess.
Todd: And what's your sign?
Deanne: My sign is Taurus but I was a lot more Taurus in the past but with time I'm moving away from that cause I've got other influences like Scorpion and Gemini so I have a lot of those influences too.
Todd: OK, so what is a Taurus person?
Deanne: A Taurus person is very, very -- they love stability and comfort. They love comfort in life, food, sleep, friends, family, the shelter the house. They don't like moving around too much. They don't like changing. They don't like flying from one thing to the other. They like pretty much stability and if they don't have that stability they get very stressed and depressed.
Todd: Wow, you seem to know a lot. Well, OK.
Deanne: Friends are going to start calling me. Who is this crazy nut?
Todd: We're gonna make some money off of this.
Deanne: Maybe. I don't know.

Vocabulary notes (text only) explain key vocabulary and phrases from the interview.