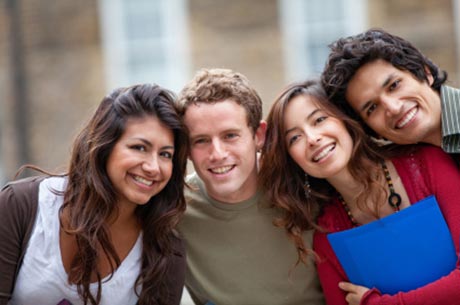 1290 Sizing Up Students
Julia and Todd continue talking about the different types of students they teach.
Note: This is a continuation of a conversation about student learner types from conversation 1289.
Todd: Yeah, but next time you teach, when you look at your students, think about it.
Julia: I will, yeah.
Todd: Who's a player, who's a pupil, who's a participant, who's a prisoner.
Julia: Who's a prisoner. And do you find that you have like an even distribution of those four types within any one class or...?
Todd: No, usually you'll a couple players, like let's say if you have a class of 20, if you have a class of 20 students you might have one or two players, one or two pupils, about 12-14 participants and maybe two or three prisoners.
Julia: Well, it's interesting, as you were giving those definitions, student's names and faces were coming to mind. Oh yeah, he's just described... Oh yeah, that's her, yeah. I could see how they would fit into the categories.
Todd: See, it works.
Julia: It does. But how does it help you teach them?
Todd: I think it does help you teach, like you know how to deal with everyone differently, right. So like a prisoner for example, you just have to have a lot of empathy, you know, you have to understand that they don't want to be there so you shouldn't expect that they have a great attitude about the class. You know, a participant, you should make it really highly interactive, you should make it very social, as much as you can. A pupil, you know, you give them the extra feedback when you write, you know, comments on their papers and stuff and you give them the encouragement like, "Oh wow, you did a really good job on your test." A player, you, you know, because I'm a language teacher, I try to talk with them a lot, like almost cordial, like a friend so that they have a lot of personal interaction. So, yeah, I think it's, you know you just kind of ... you have to adjust to each one. Yeah, and the thing about this is, I've thought about these four types a lot and I think they apply to any subject and the person can change, like one person isn't automatically a player in every subject, so for some subjects you're a player, for other subjects you're a prisoner, maybe other subjects you're a participant. Okay, so what subjects were you a player?
Julia: Language, definitely, foreign language, loved French. I did Latin at school as well which was quite unusual but enjoyed it.
Todd: And a prisoner?
Julia: A prisoner, at the time, music. When I was at school I was a prisoner in music and I don't think it was just my response to the subject, it was also my response to the teacher. Didn't have a good relationship with the teacher but nothing I could do, couldn't escape, had to be there and that affected my learning I think. Being a prisoner's not a good ... I don't think it's a good learning situation.
Todd: No, definitely not.
Julia: No.
Todd: How about, were you ever a participant? You just did something to be with your friends and you really didn't care what it was?
Julia: Yeah, there were some subjects like that I think. Like history and geography, those kind of subjects, humanities subjects, they were mildly engaging but I liked, yeah ... I didn't have an aversion to them because I was hanging out with my friends. I didn't love them, I didn't excel in them, I wasn't particularly interested in them.

Vocabulary notes (text only) explain key vocabulary and phrases from the interview.