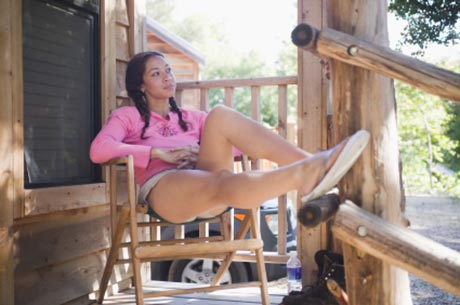 1276 Southern Style
Sarah talks with Peter about how the South is a unique region in the United States.
Transcript
Slide Show
Audio Notes
Peter: So Sarah, what's so unique about people in the south? You often hear about that.
Sarah: Yes. We're often known for being very laidback and easygoing. And we're also known for a certain accent which usually has a lot to do with the vowels in our speech as well as talking slower. We seem to be not as fast-paced as society in the north and just more friendly and laidback.
Peter: Okay. Why do you think that is? I'm just curious about it now that you say it.
Sarah: I really have no idea, it just seems to be the way it is. So it's kind of a slower lifestyle, it's not very urban, there's not so much traffic or things going on, it's more rural, very family-oriented. You spend a lot of time with your family and food is also very important. And those are the things that we value the most in life, is probably family and food and time, and so we don't rush through things.
Peter: Sounds like a really easy lifestyle in many ways.
Sarah: Yeah.
Peter: Comfortable living there. So you spoke about the lifestyle - some of the lifestyles that you can see in the south. What kind of things, what social activities do people get involved in? Why is family life so important?
Sarah: Well, something that's also very important in the south is Christianity. So there's a lot of people who are very involved in their churches. And churches usually have a lot of social gatherings, so besides going to church on Sunday and Bible study on Wednesday night, there's usually picnics and get-togethers and fundraisers and all sorts of things, so very involved with not only our family but our communities as well as church communities.
Peter: I've heard the term Bible belt being used before, would South Carolina and North Carolina be part of the Bible belt in America?
Sarah: Yes, absolutely. Most southern states are a part of this, and that's how it got its name.
Peter: Aside from those social family events and activities, what other things do people like doing? If the weather's really mild, do they get out and do a lot of outdoor activities?
Sarah: Absolutely, people love to fish, people love to hunt, so a lot of outdoor activities like that, and depending on where you live, if you live in the mountains of course a lot of hiking. And if you live on the coast then a lot of spending time on the beach, laying in the sun, drinking beer, that's what a lot of people do.
Peter: So you mentioned that you travelled a lot across America, do you notice whether people in other parts of the country are very different to people from the south?
Sarah: Oh, definitely.
Peter: In what ways?
Sarah: People in the north are very time-oriented, they seem to be very scheduled, and very planned out because they have very, maybe strict jobs with times and very little free time because they work a lot and lots of ... if they live in a big city then lots of traffic and lots of ... I don't know, I think of schedules and meetings and time when I think of the north.

Vocabulary notes (text only) explain key vocabulary and phrases from the interview.